Davie Pediatric Dentist
Quality & Affordable Dental Care
Adult & Pediatric Services
Accepting Most Insurances
Open on Saturdays
Financing Plans Available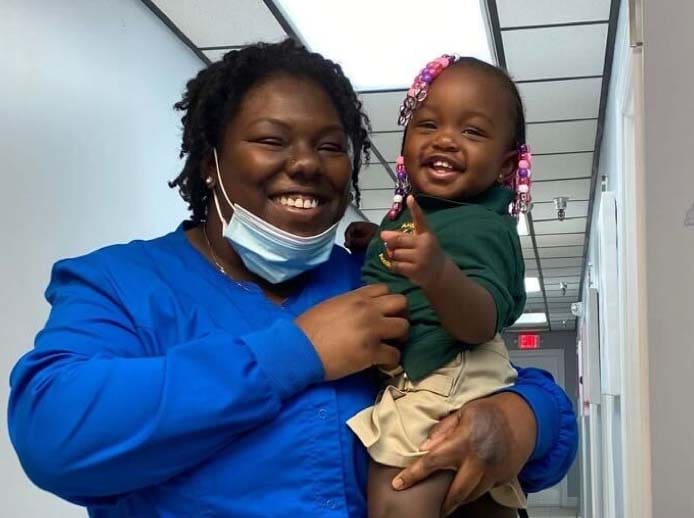 Kids Dentist in Davie, FL
Many of our Davie pediatric dentists are parents and understand how scary even a simple checkup can be for a nervous little one. This is why we take a fun approach to dentistry and make sure that every patient is comfortable. Our bright decor and friendly staff make children feel at ease during their appointment(s). As a leading pediatric dentist in Davie, FL, our mission is to help patients brush every day, floss every day, and smile every day!
We perform several specialties and treatments under one roof including pediatric dental exams, x-rays, cleanings, extractions, and oral health education. To ask any questions or schedule an appointment, give us a call or submit a form request through our website. All of our offices are currently accepting new patients of all ages and most insurances.
Request an Appointment
"*" indicates required fields
Davie Pediatric Dental Care
At Smile Every Day, the comfort of our patients is the highest priority. This is why we have turned our office into a lighthearted environment where kids can kick back, have fun, and actually enjoy going to the dentist. During your little one's first exam and cleaning, we will identify any concerns and educate your child on how to properly care for their teeth. Our office is open on weekdays from 9:00 am to 7:00 pm and on Saturdays from 9:00 am – 3:00 pm.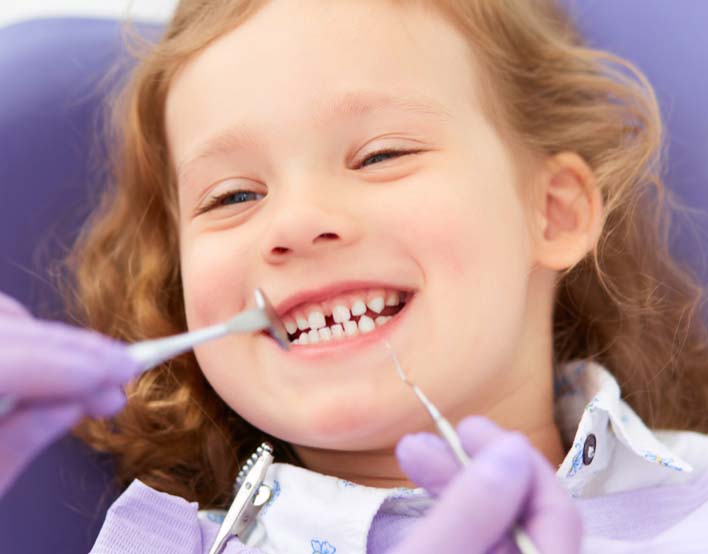 Preventive Children's Dentistry
Scheduling an annual dental checkup and teeth cleaning is necessary to teach children about oral hygiene and prevent any health issues or conditions from forming early on. Our pediatric dental specialists strive to teach young patients about the importance of brushing and flossing every day, attending regular dentist appointments, and avoiding bad habits like drinking too much soda or teeth grinding.
Why Choose Smile Every Day?
Our experience and passion for working with children are what separates us. We put forth the additional time and effort because we care about our patients and consider them family.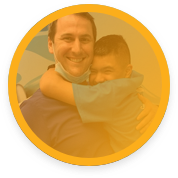 CARING & FRIENDLY STAFF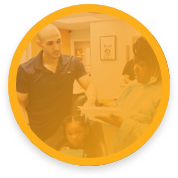 IN-HOUSE FINANCING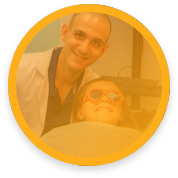 BOARD-CERTIFIED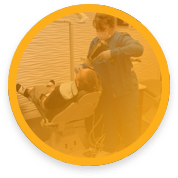 ADVANCED EQUIPMENT
CARE FOR ALL AGES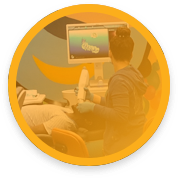 OPEN ON SATURDAYS
Your Child's First Visit
The American Academy of Pediatrics (AAP), American Dental Association (ADA), and American Academy of Pediatric Dentistry (AAPD) recommend scheduling an exam at the first eruption of baby teeth. The goal of this visit is to determine a primary provider and ongoing oral health plan. Once we establish a primary doctor and appointment schedule for your little one, you'll know when and where to take them. To speed up the first appointment, you can download and complete our intake form prior to arriving.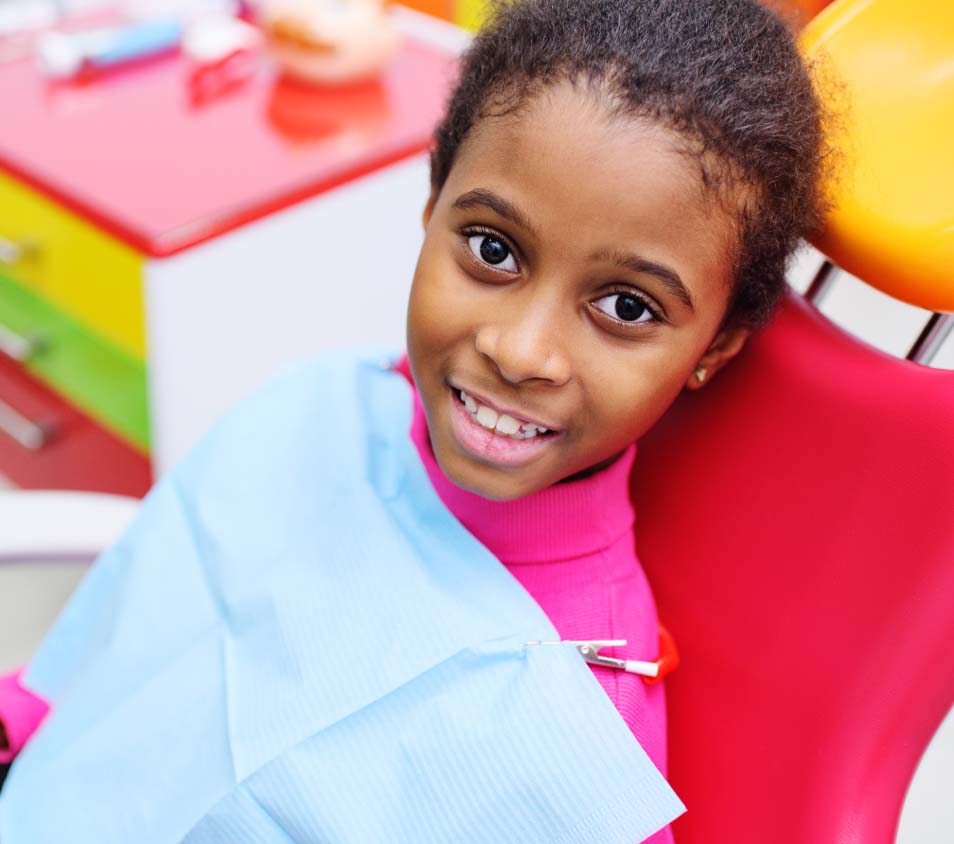 We invite you to stay with your child throughout every step. Please arrive at least 10 minutes prior to your appointment to complete any necessary paperwork and give your child some time to adjust to the office. We will gather the necessary information to develop a preventative program unique to your child. We will discuss appropriate home care such as brushing, flossing, diet, and fluoride treatments. Dr. Mo and Dr. Steve will perform a thorough dental exam for each child, determine their dental caries risk, check for any tooth decay, examine their occlusion (bite), evaluate for any dental growth or developmental concerns, and discuss any oral habits such as the thumb-sucking or pacifier use.
Dr. Mo and Dr. Steve will recommend dental x-rays only if necessary. We will determine, during the first visit, if your child is ready for a dental cleaning and fluoride treatment. This typically depends on your child's age and level of anxiety. For infants and toddlers we typically perform a "knee-to-knee" exam. For this exam, a child sits on your lap and leans back onto a soft pillow resting on the doctor's knees to complete the examination. This allows parent participation for the exam and added comfort for your child. If Doctors Mo and Steve determine your child needs dental treatment, they will discuss all the options offered in our office and help you make the best choice for your child.
We invite you to stay with your child during the initial examination and each visit after. This gives you the opportunity to see our team in action and allows the doctors to discuss dental findings and treatment needs directly with you. Our purpose is to gain your child's confidence along with your trust.
Don't be discouraged if your child cries on the first visit. Crying is a normal reaction for some children when faced with a new situation. It is important to make them feel reassured and positive about their dental experience. The more positive we make the visit, the more they will want to come back! If you get home and realize there was something you forgot, don't hesitate to call our office. We realize the first appointment can be overwhelming and want to answer all of your questions.
New patient? Complete our intake form.
Get Started
Please contact our office today to schedule an appointment.