Prevention
Our pediatric dentists treat every patient like family and recognize that not all cavities need to be restored. We believe that with good oral hygiene and close monitoring by a children's dentist, some cavities can be left untreated until the tooth eventually falls out. We believe in empowering both patients and parents by providing the knowledge, guidance, and support to develop healthy habits that will serve them a lifetime! Early education and prevention are important to the long-term oral health of every child. Our team is passionate about our work and helping younger patients achieve lifelong health and happiness through good oral health habits. We work hard to ensure that every little one has a fun and educational visit to our office.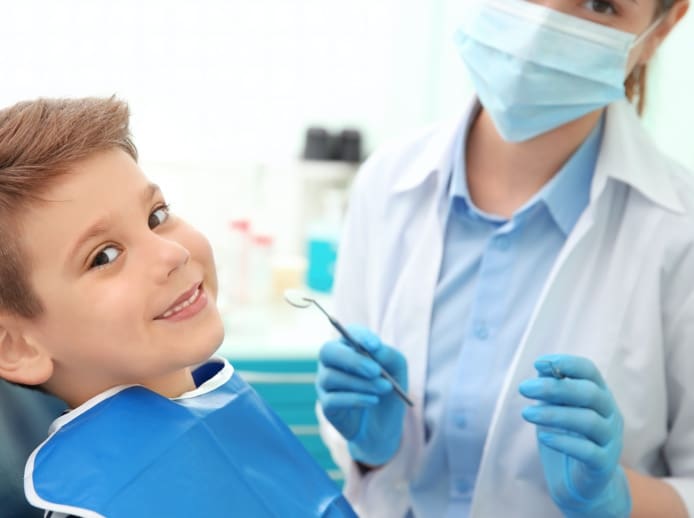 Preventative Services

Pit & Fissure Sealants

Age-Appropriate Developmental Screening

Fluoride

Tobacco Cessation

Oral Hygiene Instruction

Dietary Counseling

Oral Cancer Screening

Infant & Early Childhood

Digital Low Dose Imagery
Restoration
Our goal is to provide treatment in the easiest, safest, and most fun way possible. We work with children with special health care needs and maintain hospital privileges in order to offer general anesthesia to our patients in certain cases where it is warranted. If your child is experiencing oral health issues or simply in need of a checkup, schedule a teeth cleaning or dental exam with one of our pediatric dentists.
Going to the dentist can be a frightening experience for little ones. That's why our team works hard to create a fun and relaxed environment where children can feel more comfortable. Our charming decor and friendly pediatric dentists help younger patients relax and have a more positive experience. Review our services to see what we can do for your little one! We are always available by phone or form request during regular hours.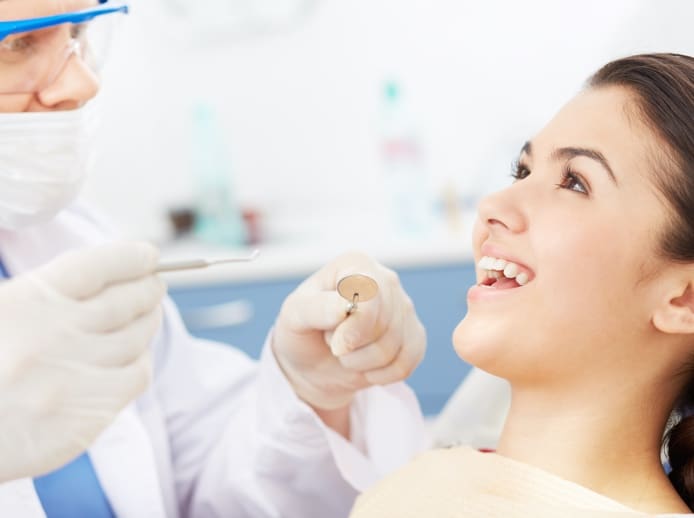 Restorative Services

Composite Fillings

Tooth De-Sensitizing Therapy

Stainless Steel Crowns

Sports Mouth Guards

Full Composite Crowns

Night Guards for Grinding

Front Teeth

Pulp Therapy
Schedule an Appointment
Contact our Davie, Tamarac, or Plantation office to schedule an appointment for your little one. We know that going to the dentist can be a scary experience for children; that's why we focus on educating our younger patients and creating a fun, comfortable environment that makes them feel more at ease. Smile Every Day is currently accepting most insurances and new patients of all ages including infants, toddlers, and teenagers. If your child is uninsured, ask about our in-house plans! You can also check out our blog for helpful information, updates, and tips.
Types of Sedation & Anesthesia

Nitrous Oxide
Some children are given nitrous oxide/oxygen, often referred to as "laughing gas", to relax them during dental treatments. Nitrous oxide/oxygen is a blend of the gases oxygen and nitrous oxide. Your child will choose a "flavor" of air to breath and then smell this "flavored air," allowing them to relax without putting them to sleep. The American Academy of Pediatric Dentistry recognizes this technique as a very safe and effective method to use for treating children's dental needs.
Hospital General Anesthesia
General Anesthesia is recommended for apprehensive children, very young children, and children with special needs that would not work well under conscious sedation or I.V. sedation. General anesthesia renders your child completely asleep. This would be the same as if he/she was having their tonsils removed, ear tubes, or hernia repaired. This is performed in a hospital.
Your Child's First Visit
The American Academy of Pediatrics (AAP), American Dental Association (ADA), and American Academy of Pediatric Dentistry (AAPD) recommend scheduling an exam at the first eruption of baby teeth. The goal of this visit is to determine a primary provider and ongoing oral health plan. Once we establish a primary doctor and appointment schedule for your little one, you'll know when and where to take them. To speed up the first appointment, you can download and complete our intake form prior to arriving.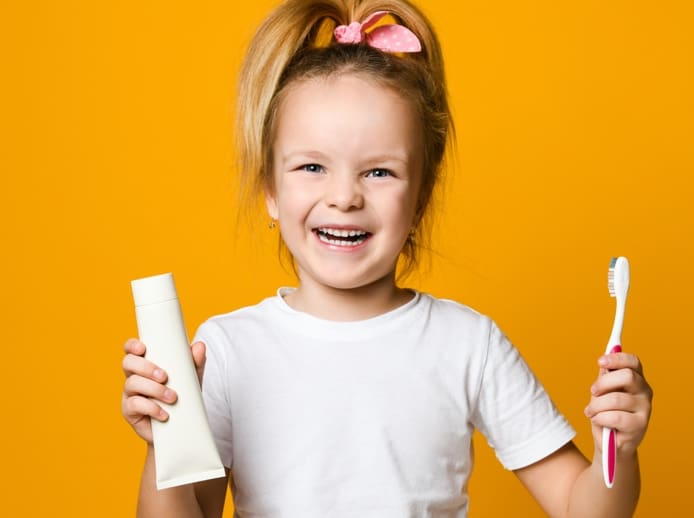 We invite you to stay with your child throughout every step. Please arrive at least 10 minutes prior to your appointment to complete any necessary paperwork and give your child some time to adjust to the office. We will gather the necessary information to develop a preventative program unique to your child. We will discuss appropriate home care such as brushing, flossing, diet, and fluoride treatments. Dr. Mo and Dr. Steve will perform a thorough dental exam for each child, determine their dental caries risk, check for any tooth decay, examine their occlusion (bite), evaluate for any dental growth or developmental concerns, and discuss any oral habits such as the thumb-sucking or pacifier use.
Dr. Mo and Dr. Steve will recommend dental x-rays only if necessary. We will determine, during the first visit, if your child is ready for a dental cleaning and fluoride treatment. This typically depends on your child's age and level of anxiety. For infants and toddlers we typically perform a "knee-to-knee" exam. For this exam, a child sits on your lap and leans back onto a soft pillow resting on the doctor's knees to complete the examination. This allows parent participation for the exam and added comfort for your child. If Doctors Mo and Steve determine your child needs dental treatment, they will discuss all the options offered in our office and help you make the best choice for your child.
We invite you to stay with your child during the initial examination and each visit after. This gives you the opportunity to see our team in action and allows the doctors to discuss dental findings and treatment needs directly with you. Our purpose is to gain your child's confidence along with your trust.
Don't be discouraged if your child cries on the first visit. Crying is a normal reaction for some children when faced with a new situation. It is important to make them feel reassured and positive about their dental experience. The more positive we make the visit, the more they will want to come back! If you get home and realize there was something you forgot, don't hesitate to call our office. We realize the first appointment can be overwhelming and want to answer all of your questions.
New patient? Complete our intake form.
Dentistry for Kids
Review our pediatric services for more information.
Get Started
Contact our office to schedule an appointment. We look forward to speaking with you!