Plantation Dentist
Adult & Cosmetic Dentistry
Accepting Most Insurances
Evening & Weekend Hours
In-House Financing & Insurance
Ask About Our Current Specials!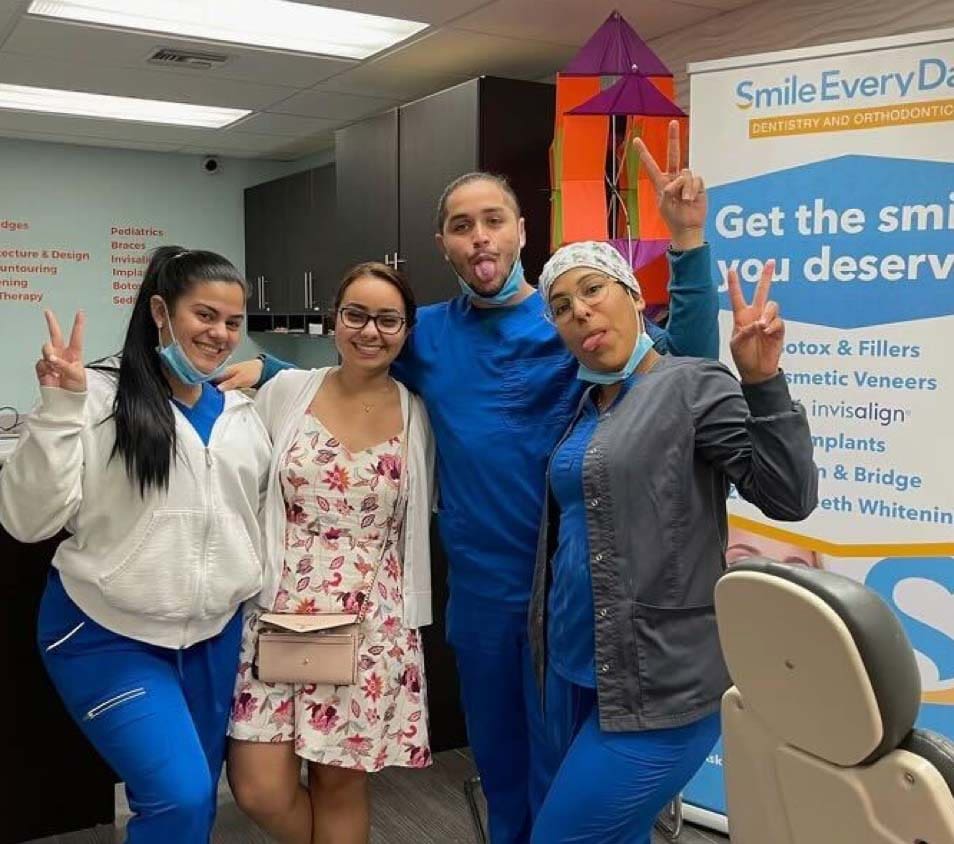 Full-Service Dental Care in Plantation, FL
Smile Every Day is a top-rated Plantation dentist specializing in general and cosmetic dental care for all ages in Broward County. At our office, we see our patients as family and strive to create a comfortable environment and provide the best possible experience. Our mission is to help you brush every day, floss every day, and smile every day!
Exams, x-rays & cancer screenings
Teeth cleanings & whitening
Crowns & bridges
Sealants & fillings
Veneers, implants & dentures
Braces & clear aligners
Request an Appointment
"*" indicates required fields
Preventative, Restorative & Cosmetic Dentistry Services
Smile Every Day Dentistry is dedicated to improving the oral health and smiles of our patients through the latest advancements and technology. Your oral health can have significant impacts on your overall health including heart disease, stroke, diabetes, and other complications. We specialize in general and preventative dental care to help patients keep their smiles in tip-top shape while avoiding potential health problems. Our team also performs cosmetic dentistry treatments with natural-looking results so that patients have the confidence to smile more.
Examinations, Checkups & Teeth Cleanings
When it comes to your teeth and oral health, prevention is key! Annual dental exams are recommended even if nothing is noticeably wrong. Catching and treating any issues early on is important to avoid more severe, painful, and expensive problems down the road. You only get one set of teeth – make sure they're in good hands! If you're due for your yearly exam, give us a call to schedule an appointment.
Oral Cancer Screenings
Oral cancer screenings are essential components of dental check-ups. Your dentist can thoroughly examine your mouth for signs of cancerous growths or abnormalities. Prioritizing early detection, we strive to ensure optimal oral health and peace of mind. Schedule your screening today for a healthier tomorrow.
In-Office Teeth Whitening
Our cosmetic dentists specialize in non-invasive teeth whitening treatments to help restore the natural color of your teeth. We offer a variety of techniques that are personalized to the individual needs of our patients. Some teeth whitening treatments can take longer to show results while others can be completed in a single visit. After a consultation, your dentist can help recommend the best option(s) for you.
Fillings & Sealants
Dental sealants and fillings are preventative and restorative treatments, respectively. Sealants are protective coatings applied to the tooth's chewing surface to prevent decay. Fillings restore teeth after decay is removed such as after a cavity. Both play crucial roles in preventing further damage and maintaining good long-term oral health.
Dental Crowns & Bridges
Dental crowns and bridges are prosthetic solutions used to restore the function and appearance of damaged or treated teeth. Crowns are placed over the teeth as a sort of protective shell, while bridges replace missing teeth and are anchored by crowns on adjacent natural teeth or implants.
Veneers & Dentures
Veneers are thin porcelain shells that are placed on the front of teeth to cover imperfections and create a picture-perfect smile. Dentures, or "false teeth," are removable prosthetics used to replace missing teeth. Veneers focus more on cosmetic enhancements while dentures are used more as a practical tooth replacement.
Braces & Clear Aligners
Braces and custom clear aligners like Invisalign® are orthodontic solutions for correcting teeth misalignments. Traditional braces use metal brackets and wires to shift teeth, while clear aligners offer a discreet, removable alternative with custom-made plastic trays. Both treatments are used to create a straighter, healthier smile by adjusting the position of your teeth over time.
Dental Implants
Tooth loss can be caused by many different factors such as health conditions, poor oral hygiene, and aging. Dental implants actually fuse with the bone, making them feel and function like natural teeth. Implants are long-lasting and with proper care, they can last a lifetime.
Dental Contouring
Tooth reshaping, also known as dental contouring or enameloplasty, is a cosmetic procedure that involves removing small amounts of enamel to alter the length, shape, or surface of the teeth. Our cosmetic dentists specialize in tooth contouring to fix deformities or damage such as small chips, grooves, or pits in the enamel, irregular tooth shape caused by overcrowding, uneven length, and pointed teeth.
Root Canals
Root canal therapy is a treatment option when there is an infection deep within the tooth. The tooth pulp can become infected with bacteria due to an injury or untreated cavity. If left untreated, the infection can become severe enough that the tooth has to be extracted. Although the thought of getting a root canal can seem scary, our dentists are experts in providing safe, gentle, and comfortable treatment for all patients.
Wisdom Teeth Removal
Wisdom teeth removal is a common dental procedure targeting the third molars. When there is insufficient space in the mouth for these teeth, it can lead to intense pain, misalignment, or impaction. Removing wisdom teeth prevents complications and promotes oral health. Recovery usually involves rest, medication, and following post-operative care instructions.
Find a Plantation Dentist Near Me
Our experienced dentists perform multiple procedures and treatments under one roof to give patients in South Florida the smoothest possible experience. We are open weekdays from 9:00 am – 7:00 pm and Saturdays from 9:00 am – 3:00 pm to accommodate patients with work schedules or little ones.
We also offer financing options and payment plans to help patients get the treatment they need on a budget they can afford. If you're looking for a Plantation dentist near me or are an existing patient who needs to make an appointment, give us a call or submit a form request to have a team member contact you.
Why Choose Smile Every Day?
We treat our patients like family and go above and beyond to ensure a safe, comfortable, and positive experience for everyone that walks through our doors. Call now to schedule an appointment with a Plantation dentist.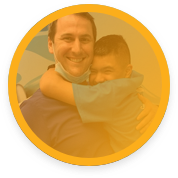 CARING & FRIENDLY STAFF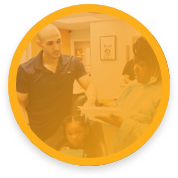 IN-HOUSE FINANCING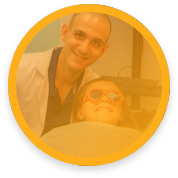 BOARD-CERTIFIED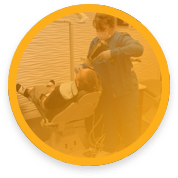 ADVANCED EQUIPMENT
CARE FOR ALL AGES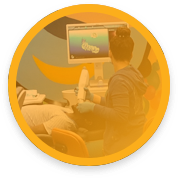 OPEN ON SATURDAYS
Get Started
Contact our office to schedule an appointment. We look forward to speaking with you!