You probably think you know how to brush your teeth, but you might be surprised at how many areas and bacteria you could fail to clean. Check out this list of pointers to perfect your brushing technique. 
Find the Right Toothbrush
A toothbrush with soft bristles is the safest option for most people. Depending on the condition of your teeth and how aggressively you brush them, medium and hard-bristled brushes can cause damage to the gums, root surface, and enamel.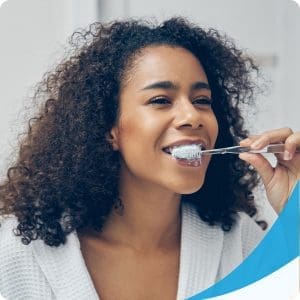 Brush Twice a Day
After a long day of eating and drinking, food can get stuck and start rotting between the teeth; that's why brushing before bed is so important. Bacteria also thrive overnight because the mouth is closed and inactive for several hours. Brushing in the morning is equally as important as brushing at night to clean out any germs that form in your mouth while sleeping.
Two Minutes of Brushing
Even if you're in a hurry, always try to brush your teeth for the recommended two minutes. It might seem like overkill, but the American Dental Association advises that you brush for two full minutes with fluoride toothpaste.
Replace Your Toothbrush
Over time, bacteria form and grow in the bristles and handle of your toothbrush. Daily use also wears down your bristles and renders them less effective. This is why replacing your toothbrush every 3 – 4 months is important to ensure your teeth are properly cleaned.
Brush Your Tongue 
Even though it's essential to maintaining good breath and oral health, many people forget to brush their tongues. Bacteria can form on the tongue and cause halitosis, decay, and periodontal disease. Always brush your entire tongue, including the back and sides.
Always Start in a Different Area
Every time you brush your teeth, begin in a new place. The area you typically brush first tends to receive more attention than the area you finish with; picking a random place to start helps ensure that all teeth receive equal treatment.
Use the Right Technique
Apply a pea-sized amount of toothpaste to your brush. Instead of moving back and forth, you should use little circular strokes to clean your teeth. Hold the toothbrush at a 45-degree angle when brushing the front teeth. Open your mouth wide and angle the toothbrush toward the gum line to clean the inside surfaces of your teeth.
Don't Forget to Floss
While brushing your teeth removes most plaque on the surface, flossing at least once a day is the only way to remove bacteria from hard-to-reach places. Flossing significantly helps reduce cavities and infections by removing stuck food and germs from the cracks of your teeth.
Schedule a Dental Exam
Even if you brush and floss every day, it is still important to schedule an annual exam with your Davie dentist, Plantation dentist, or Tamarac dentist to give your teeth a deep cleaning and ensure there are no issues.
October 6, 2022